Welcome to Greenville Gemstone Mine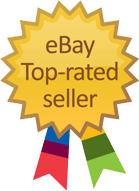 Come experience the fascinating treasures that await you at the Greenville Gemstone Mine! Conveniently located in downtown Greenville across from the Hyatt Regency Convention Center. Inside you will find rare Gems, Fossils, Metaphysical items, Unique Home Decor and the largest selection of fine Sterling Silver Gemstone Jewelry in the Upstate! To find out more about our retail showrooms please visit our STORES page.
You can also experience the fun and excitement of mining for gems! Our friendly and knowledgeable staff will assist you every step of the way; from discovering to identifying your gemstone finds. All equipment is provided and there is no experience necessary! We guarantee a gem mine find with every bucket so everyone can feel the thrill of prospecting for gems! To find our more about our gem bucket pricing check out our MINE page! We also provide birthday, group and field trip packages that provide a fun and educational experience that cannot be beat! To find out more about our special packages visit our PACKAGES Page.
If you are in the Asheville / Chimney Rock NC area don't forget to check out our 2 locations in Chimney Rock Village.
What people are saying…
We stopped here when we were in Greenville for the eclipse. Found lovely moonstone jewelry for gifts. I had a question about a piece I bought. I sent an email with photographs and had an answer in half a day. Very helpful staff and a lot of beautiful stones to look at. Shopping here made a perfect end to an amazing visit to Greenville.
Nan L. - Facebook Review
Read More
Mailing List
Join Our Mailing List Today! Our Subscribers recieve special discounts, coupons and are always the first to find out about our sales!